KneeFitin5 Online Program
Now Streaming:
Professional Knee Therapy
Start each day on the right foot with an online knee therapy program that takes you step-by-step through simple, effective exercises for reducing pain and reclaiming knee function.
On-demand – anytime, anywhere
Lifetime access
A cost that makes sense
Reduce pain, increase strength, improve balance, and maximize knee function with leading knee activation exercises.
Bundle and save 10% off the Knee Rehab Kit or the LRU Pillow!
Add to cart to apply the discount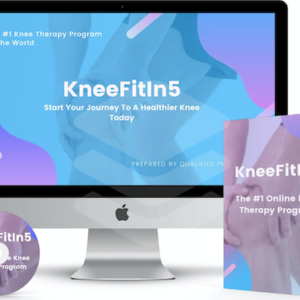 This item:
KneeFitin5 Online Program